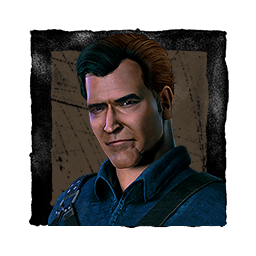 rickyray101
Anyone looking forward to the new Silent Hill add on?
About
Username

rickyray101

Joined

Visits

240

Last Active

Roles

Member

Points

62

Badges

8

Posts

141
Reactions
Comments
Definitely rotten to do but not ban able unfortunately.

I can agree with this. I hate that he can now teleport to generators now and the fake pallets tick me off. I found it fun and challenging to play as Freddy but now not so much. He was the reason why I bought Dead By Daylight by the way.

If that's the case if I need to chase an obsession I use the perk Nemesis so it shifts the obsession to another survivor. Camping and Tunneling screams to me that the killer sucks at this game. The killer already has it easy enough. They're only doing it to play dirty because they can get away with it.

I've lost more matches as survivor then killer so that's untrue. However when you get matches to where either the survivor or killer has played so damn much and had that much of an advantage it gets ridiculous.

Most killers camp for the survivors to go to struggle mode then mori them. So don't dare say that it's unbalanced!

DBDDAYJP2020 and NICE give you bloodpoints.

Unless he runs iron maiden which they have been a lot lately.

I played against a doctor that ran infectious fright, iron maiden, save the best for last, and deathbound so tell me that perk is useless 🙄

Actually if they buff Camaraderie to where it paused the hook as long as the killer is there that's all the payback I need.

With all the killers I've encountered using the new perk by the Blight that exposes you and makes you scream after a generator is touched tell me again that Calm Spirit is useless. Not to forget death bound.

Well then you must suck as a killer if you need to know where all the survivors are. 🙄

The only thing that can counter that a little bit is distortion. Honestly that perk needs a buff since killers run BBQ with hex undying which makes hex ruin the pain in the ass before they reworked it all over again! Hex Undying needs a nerf!

When they make killers so op with certain perk add-on abilities to where people don't want to play the game anymore maybe then the development team will listen then. I'm almost to the point where I have almost no interest in DBD anymore. All of my online friends quit playing and I'm about to as well.

I think Freddy is the worst to go against. I yet to play a match since they buffed him where all four survivors escaped since he can teleport to any generator on the map. I get sick of playing against him instantly since most killers use BBQ, Discordance, Pop Goes The Weasel, and surveillance. Personally he needs a nerf!

It's called lockers and distortion. Survivors have a big enough advantage as it is.

You had a tuft of hair... So the fact that they made it out alive makes them smart. I play both killer and survivor and I play both to win. Crying that people escape on here is pointless. Get over it and move on to the next match.

It's so stupid. I own all of the DLC myself and I'm not going to blow an extra $50 for a PS4 theme. They should make the theme only available for purchase.

What I would like to see is the ability to create and customize your own survivors or killers. Be cool if you had to prestige them as well.

Honestly I only play killer to get the trophies and bloodpoint challenges. If I have a toxic survivor that guy is dead on first hook.

I play both killer and survivor and for the crap killers put up with trolling and people playing dirty they deserve it!

Playing killer isn't fun. When I do decide to play killer I get screwed but survivors. The best way to play as killer is to find a way to slow generator times down. Ever since they nerfed hex ruin it's been Hell for killers.

5 survivors and no killer... How does that work? I might have to get a Nintendo switch! 😁😆🤣

Depends did I slaughter you? 🔥🧨💥

I ended up using a matchbox and a Shroud of Separation to slow the survivors down enough to get it. Thanks for the tips tho guys!