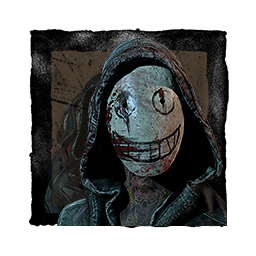 sad_killer_main
About
Username

sad_killer_main

Joined

Visits

86

Last Active

Roles

Member

Points

187

Badges

12

Posts

785
Reactions
Comments
Thanks for the post, now I have a new build and strategy to try.

Weak perk to me, survivors can just run to another tile, and usually most tiles have more than 1 window.

Never saw it this way, but makes a hell lot of sense.

Yeah, only if the ambient is quiet you can hear them. When there is some sort of sound, they are almost impossible to notice.

Didn't take that into account, but depending on the surface you can hear footsteps better or worse.

I just hope you didn't buy the chapter with real money

Hilarious to see that this fan made chapter is much more interesting than the All Kill one.

God luck doing the same with mid tier killers.

I don't care how busted Spirit may be, but she's boring af.

I knew you'd come because I mentioned Wraith hehe 👊

I don't like them because they are simple, actually I literally every game I play I prefer challenges rather than easy stuff. I love them because their gameplay is actually fun, compared to other killers like Hillbilly, whose gameplay I find the most boring of all.

Can't be unlimited because then survivors would be no counter play as some people told me in my other thread. Maybe to end their power the'd have to interact in some similar way to Victor, or you'll just have a timer until your power ends and goes on cooldown, something similar to myers.

I don't think it would be a good base power Why is that so? With each power use you don't have to move and you mind control 1 of them, preventing them from moving or doing whatever they want to do for a certain time. On top of that, that survivor would be possessed and gain damaging abilities, so if 2 people are on a gen…

Suffer a lot, yep. Actually my idea basically was to mind control 1 survivor at a time, that's your power, and gain new damaging abilities while you are possessing that survivor. Basically, the survivor would attack their own teammates. If you have played HOTS my idea is kind of similar to what Abathur does, but in an…

I made a post about a similar idea but instead of disguising as survivors, mind controlling one of them, and that's your power. Why? Because a disguise would be easily noticeable to a SWF. You could take ideas from the post I created tho.

Everybody in the community thinks the same as you, don't worry.

Would be helpful, but at the same time would only work in very tight situations. Experienced killers know how to time BT and down you.

Some people suggested in this post and others that they do think this change is healthy and goes in the right direction, but DS needs to activate twice in order to really discourage tunnelling. That's I think a change I'd accept as main killer, since It wouldn't affect my gameplay unless I do tunnel, and the perk would…

My dude is spitting right facts here.

Detective's hunch I Guess?

That's true tho! They didn't take into account other actions that progress the game but are due to killer powers...

It's good to prevent tunneling since wasting you time to down 1 person, hook them, get DSed, down them, and hook them again, it's way too much. In that process minimum 2-3 gens have popped. If that happens you basically lost. Not to mention that if the survivor is good a looping he might waste your time even more. Nowadays…

I can tell you a secret... Pipping or depipping isn't directly related to kills, but emblems. You could have gotten 2k because they suicided on hook, but that doesn't mean your performance was good. The emblem system rewards performance, not kills. That's why there are 2 ways of "winning" in this game: Kills or Emblems.…

I have a tip for you: Make their salt and hate your food.

Actually getting salt is so fun to me, that my whole profile is built into baiting them to comment and tilting people as much as possible. For now, I have 10 pages of comments.

Not a realistic solution, you would never get value out of it.