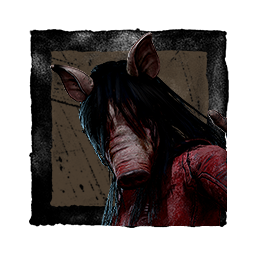 vacaman
About
Username

vacaman

Joined

Visits

29

Last Active

Roles

Member

Points

259

Badges

15

Posts

1,140
Reactions
Comments
Yes, I want to see who is the best at every killer and how good I am relatively to everyone else. And also see if some people that claim to be at the top are really as good as they claim. I'll come check back in a few months hopefully they come to reason.

Truest of the trues, if you don't play for the win then your opinion on balance doesn't matter at all because you are getting a different experience from people that play the game normally.

it's a 75mb download on steam but it has to validate the whole 35GB it's embarassing

I left the game a month a go, and now I'm enjoying prop night aswell. With some polishing it will be a real competitor to DBD.

With words like "Meg" or "German" being censored by the filter i have no faith in them properly enforcing censor for "offensive stuff". I prefer them not to do nothing than one day realize I'm bad because i said "tomato" in end game chat and was somehow offensive to the filter. There's an option to remove end game chat for…

I guess you must hate playing Killer then because the whole thing from survivors is being hidden from the killer.

It's an insult to Pig. The "big buff" to pig they were saying and every content creator was excited about was utterly garbage and an actual nerf to her best addons. Pig was nerfed once again.

Bubba is the best to go against and by a huge margin. Even the few times they facecamp it's still worth. Maybe Billy is on the same level but i never see him played.

They decided it was a good idea to put the game for free on Epic Games. So enjoy this becoming CSGO 2.0 but even worse because in CSGO they have more effective methods of detecting and banning cheaters

I don't understand what you say by skill progress, you mean killer level?

I disagree with at least half the list, but i actually agree with trapper being better than hag nowadays lol

Wouldn't fit in the game and wouldn't make any sense that Light Yagami would kill innocent people that just want to escape.

I agree, bring in more charging killer like Demo or Blight, those are the most fun

It's the most uncreative exhaustion perk ever made. Use it if you want to run an exhaustion perk but not think about it, or use it with a healing build.

I guess you are in favour of nerfing Syringes then, they are very strong pink addons that completly shift the pace of the game

I thought Overcome would be op but actually i found it a bit underwhelming. 2 seconds of extra speed isn't as much as i thought even with the right build, i prefer sprintburst and DH.

What's the point of tunneling if you are going to let it take longer? Literally would make no sense.

Thousands of accounts will be created in a week and game prices will go a lot down on game websites so it doesn't matter if it's just a week.

I don't like the tendency of not being able to use your power if you happen to be near a hooked survivor

I hope they are working on DBD2 or something and they don't use visual code to make it.

What even is this question. Even with nurse, the killer that can ignore walls the most, the only way to counter her is... WALLS, obstruction of vision. Walls are your best friend even if the killer has a mechanic that makes them less effective, killers themselves cannot see and walk through them, i don't even understand…

Imagine instakilling daggers on Trickster. But i think they could consider it on an individual situation. On Pig and Pyramid Head i think it would be great because the m2s are hard to hit, maybe even on demogorgon.

I'm surprised so many people mash the button, I feel like it's unecessary and just looking at the prompt or muscle memory is better, specially vaults that turn into med vaults because you mashed instead of timing it right or accidentally dropping pallets/getting into a locker.

I think it's different enough to not be a direct competitor, i don't really like the game much. If there's one game that i think could be more of a competition is the Propnight game, it's much more like DBD but instead of vaulting things you morph into props as a survivor. I haven't seen a game like DBD that preserves the…

Don't pick them, even before CoH were incredibly frustating to play, now they are also bad.

Or maybe you should have explained the situation. How am I supposed to guess that a random guy pulls 150+ winstreaks with mmr if you don't provide anything in your description, just a video of a hard game with no context and a big claim that this happens every single game.

How is showing 1 game any prove that it happens every game? And allow me to be skeptic that anyone with Pig is at top mmr...

And it promotes killers not chasing

It's very strong but if they compensate with general killer buffs it's fine, and I mean big buffs because they are essentialy giving survivors a 5th perk slot.

Yeah, this game with friends i plenty of fun, kinda like darksouls too, you make your own difficulty setting. You even have iframes if you bring deadhard.