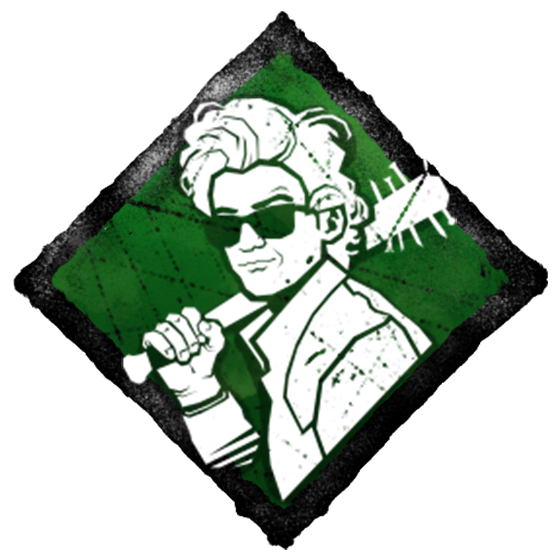 vampire_toothy
About
Username

vampire_toothy

Joined

Visits

2,295

Last Active

Roles

Member

Points

718

Posts

381

Badges

16
Reactions
Comments
Spirit has a lot of really strong addons still, I think another good contender would be the wakizashi saya with the bloody hair brooch which allows her to quickly get into her power and also very easily land hits on people without having to be very …

Just as a quick clarification, that isn't how their math works. Imagine it like this, the base charges per second is 1, and instead of directly changing the time, every number changing value instead modifies the charges per second. So to calculate h…

Personally I feel like corrupt intervention is better if you're looking to get more time as Hag and there are much more interesting options for her as well such as agitation and STBFL which can minimize downtime. There's just so much room for her to…

I still think thanatophobia holds little value in the game as it only adds a maximum of 15 extra seconds to gens, which while nice is easily outclassed by other perks that can save you more time overall like pop or perks that allow you to punish a t…

I wouldn't exactly blame poor habits on a perk, infact I don't really think the fact that the perk has a longer duration is really making people make a bad play as they're likely going to make mistakes without the perks anyways. Being fine with a ne…

Sure, until you get a massive map. Even if you didn't have an issue with it just being 30 seconds, it doesn't exactly discredit the points I provided as to why 60 seconds is justified. An extra 30 seconds to use this perk isn't necessarily the end o…

If they're the same size, then how come Deathslinger can do the following ; Shoot through the cart loops on Fractured Cowshed Shoot through the holes in the autohaven jungle gym tiles Shoot between the barrels on Grim Pantry Shoot through nearly eve…

I don't really agree with this. Sure if you played a high mobility killer then you usually wouldn't need 60 seconds. The problem is that the moment you get into basic M1 killers like Legion, Wraith, Clown, Trapper or Myers for instance, even 4.4 m/s…

I'm not making anything up though? His hitbox is literally the size of a needle and hits through objects Huntress cannot. I will say it'd be cool to get a comparison between the sizes of the two projectiles though.

I don't think you read my message properly here, my last sentence acknowledges the fact that Huntress is better at snowballing and that Deathslinger is slower at what he does. Deathslinger however performs better in a chase thanks to his smaller hit…

A larger hitbox isn't always a good thing, yes it makes it easier to land shots but the big drawback is that there are many of objects you can't shoot through as a result of it. Deathslinger however has a hitbox that feels like it's the size of a ne…

Oni is required to build up his power which during that time he is a basic 115, m1 killer, he should be incredibly strong when he finally gets it. In addition to this, slugging is what makes his power strong in the first place as otherwise you'd los…

Correct me if I'm wrong but Trapper is not a fast killer at all, infact the highest speed he can move at (without Play With Your Food/NOED) is 4.6 m/s or otherwise the base 115% that most killers in this game have. Regarding Oni, slugging is a neces…

I know the thread says two perks, but I'll list two perks from both sides since there are some perks that just simply cut it too close for me to say "yeah, this is definitely the perk I have more of an issue with". 2 Survivor perks ; 1 : Object of O…

This is not a good idea and here is why ; Reducing the bleedout timer to one minute means that the killer can just camp your body until you're dead, now you've had less fun and died quicker too. The ability to pick yourself up would make killers lik…

From my experience I find him to be a slightly weaker (if not same strength) but more fun version of Hillbilly. He can keep the pressure going thanks to his great chase potential and mobility when he's in his power. For being as good as he is in a c…

Slugging is outplaying survivors, infact the whole reason why slugging even works is because survivors made the mistake of grouping up giving the killer multiple targets in their line of sight. Take Myers & Oni for instance, their powers are bui…

Love playing as ; Oni Spirit Demogorgon Dislike playing as ; Nurse (I just suck with her, that's my only reason) Clown Freddy Love playing against ; Huntress Hillbilly Oni Dislike playing against ; Hag Freddy Clown

To me the speed of gens doesn't seem to be the issue as increasing the time spent on a generator just makes the most boring part of the game even worse, that and good players will still get out leaving only the new or bad players behind who weren't …

Well, some people don't really care about ranking up much in the first place which is why that's on the list, plus often times you'll just pip anyways from a normal match which means it makes it pretty fast to recover from one match of running a mor…

None of the basekits of any killers are overpowered in the current state of the game, the only thing that killers have which should be addressed are the following ; Iridescent Heads Mint Rag Ebony & Ivory Mori Instasaw Billy Baseline Hillbilly i…

yep, that's a perfect response

While I do agree that it can feel bad to drop blood orbs because you're running no mither, the perk in itself is meant to be challenging and you're pretty much asking to be at a bad disadvantage just by running it. However despite all of this, no mi…

Well, I think we can both agree that the ranking system is in great need of improvements if it's to do its job properly however I do not believe we will ever get a perfect rank system for this game purely due to the fact that it's way too unique in …

Thanks for the better response here. I won't really focus on the Clown part of this as that was to help Brendan get a better response however I will respond to the rest of the post. Let's start off with your first point ; I agree that gen times shou…

The way that I look at it is that it's a good thing if a killer is constantly able to use their power because it means their power has purpose, infact I think it's a sign that other killers (mostly Leatherface out of the instadowning killers) could …

I mean, they never brought anything up regarding SWF, nor did they ever complain about the game. Brendan brought up a basic point which is the fact that the majority of killers cannot be in multiple places at once. Not only this but you also accuse…

Huntress is about as good as the survivors you're against allow her to be and is also highly map dependent. I personally think that Nurse, Hillbilly, Oni (from 3.5.0 and onwards), Spirit, Hag, Demogorgon and Freddy are better and here's why I think …

The thing is, pretty much every month I've made my way up to red ranks and never ran into the whole "4 man gen squad" people talk about on here, I'd say it's probably bad luck on my end but it's just been constant bad matches for the past 2 weeks.