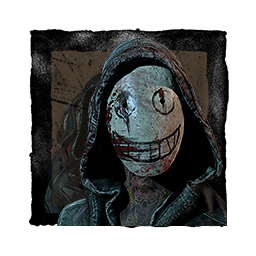 Betrayed_Talion
ユーザー情報
ユーザー名

Betrayed_Talion

登録日

ログイン回数

89

最終訪問

ロール

Member

ポイント

27

バッジ

6

投稿

15
リアクション
コメント
Don't you just love it when infinite tier 3 Micheal starts killing all your teammates on first hook?

I would say stealth, cross map, and location.

Nobody plays him, he has little to useless perks, and in terms of looks, there are better survivors.

They're going to buy them with shards, not irl money, so I respect the grind, and the survivors aren't really worth it, and not everyone can buy all the DLCs, and save your money for the licensed DLCs.

I think that it shows other people you are experienced at the game, so that's why I run anything other then the base look.

I agree with @QwQw, pick up Legion.

I mean, you already have all the plague perks, and she's okay, the twins are also okay, but there are better killers, so which other killers don't you have?

As a Legion main I hate it when I have fatigue, it sucks, for 4 whole seconds you can't do crap, a little less time would be good.

When I play killer and sacrifice the second to last survivor, I love the feeling of the hatch race, if I get it the survivor dies, because there is no way in hell they can make it out, but if they get to hatch first then I see it as the game wanted them to win.

Survivor perk "No camping" As soon as a killer puts someone on hook the killer teleports outside the map because otherwise it's considered camping.

Most of the high tier skins are really cool, but are way to pricey, even people who grind all the time it costs way to much, I can get a non-licensed killer/survivor for 9000 shards, but the skins are even more for the character?

"Here I come" Once a generator is completed all survives in a 5/10/15 meter range suffer from the exposed statues effect for 10/20/30 seconds. This would be a great perk for anti gen rush, and would work well with other perks.