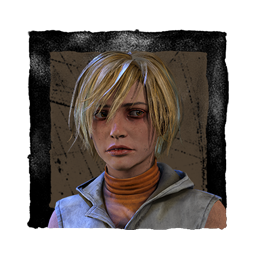 Anniehere
Подробная информация
Имя пользователя

Anniehere

Присоединился

Посещений

245

Был на сайте

Группы

Member

Очки

42

Публикации

139

Значки

7
Реакции
Активность
Hi there! For some reason I can't comment on your "How to deal with mean survivors" post so I'll put my comment here instead.




Honestly just like others I was in your position when I started as Killer. It took me alot of time to get over this and I'd rarely play Killer, survivor was much less stressful and fun.

However recently I've picked up Killer, specifically Legion and Freddy, and it's been a blast. I'm now at purple ranks and it's the most fun I've had in DBD for a long time.




Here's my point. Fear nothing, I'm going to be real with you, you'll definitely get bullied at first. It's unavoidable happens to us all. But as long as you pick yourself up each time and get back in to the game you will improve.

If you need to grab a friend and jump in to any maps you may struggle with, and try to survive as long as you can. If you need someone to help you with this then I'll do it.

If you want to go the extra mile you can watch an Educational DBD ytr to get even better. I can't recommend "Uncharted" And "Otzdarva" enough. Uncharted helped me when I hard struggled to learn AND counter Billy, I'm now decent with him!




It'll be a long road but you'll get there. Good luck!

Anniehere

Thank you so much!
I will remember your advice =)

Mentioning someone in a discussion (like this:

@Name)

is a great way to encourage dialog and let them know who you're talking to.

Commenting is the best way to get involved. Jump in the fray!