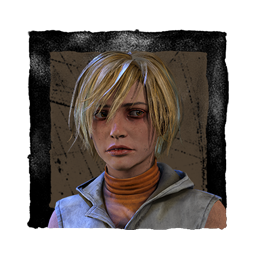 FORUM MAINTENANCE

On Wednesday 7th December 2022, from 1.30pm the forum will be down for maintenance, this can take up to 3 hours to complete. We apologise for any inconvenience this will cause.
Bluebird
Подробная информация
Имя пользователя

Bluebird

Присоединился

Посещений

1,587

Был на сайте

Группы

Member

Очки

139

Значки

14

Публикации

280
Реакции
Комментарии
I'm only doing quotes from canon sources, but I'm updating it to add one similar to that.

"Even if it was a toggle in the settings to enable/disable your character's voice lines, the option for it to exist would be amazing."

That's why I suggested it be a toggle, for people who don't potentially want their spot outed by their own voice.

Are people really upset that OP is suggesting Exhausted causing Survivors to breathe louder? Any good Killer doesn't need to listen to noise to know where Survivors are, they just need common sense and to watch for repetition. I think the breathing louder aspect is a good idea that hardly affects much, while also making…

I feel it'd be good in its old state in current times for high MMR's where the Killer gets gen rushed super fast, but it'd make low MMR's hell for new players.

Hence why I called it a stupid theory. Just something that popped into my head that I decided to share. 😅

Are you me just on a different account, or am I you?

It triggers me for the same reason NOED triggers Survivors, I see it everywhere and often leads to my failure (or death for Survivor) just for losing.

I haven't played much of new Freddy, since I played so much of OG Freddy, remembering how he played in the past, and the different varieties of builds you could make (Slowdown Freddy, Wallhack Freddy, End-Game Freddy, Brute Force Freddy, etc.), he was one of if not the most interesting and unique Killer pre-Pyramid Head.…

CoH negates my need for a team healer build. No, I will not run CoH for my team healer build.

I run Dead Hard with No Mither solely so it's basically a second life 🤧

Since the release of Nemesis, I sadly agree. Don't get me wrong, he's THE MOST interesting Killer we have, with everything he came with being a first, but now his Punishment's easily telegraphed and dodged, his trails are easy to dodge, and (if you never get caught) don't do anything that completely hinders someone. I've…

I'd love to see it as a Valentine's Day outfit, tbh.

I couldn't agree more. I play him on PC and while I can hit some hits, I whiff others as it's so damn slow. I tried playing on PS4, I hit... maybe one M2 because they were locked in animation. It's so rough on Console.

All I want from them right now is to pause updates for half a year or so and just clean up the code. If they are cleaning it, I'd be happy.

If you think he's so easy to play and gives free wins, try him out for a few games. See how you do.

Because unlike Hex Perks, Survivors can not only place where the totems are, and they can place them indefinitely. 24 seconds for a zone where you get a free medkit, no scratchmarks, no aura reveal, and double healing is worth it in the long run, especially if the Killer can't find the totem.

Cheryl and Pyramid Head. Not biased btw

I have died 5 times due to it. It's not even me pulling my box-knapping schtick, it's when Pinhead finds or someone else gets caught with the box and I have to get the box to stop the chain hunt.

Pyramid Head James Sunderland's Jacket - Ultra Rare You are no longer slowed when aiming your Punishment of the Damned. (Think of Nemesis' aiming) The amount of time you can do the Rites of Judgement is decreased by 50%.

I was confused for a second when I saw your tag being BHVR, but I get it now. Congratulations on the promotion!

Konami had no hand in the creation of the outfits, they just OK'd the material for BHVR to use. IIRC somewhere here, someone posted images of them emailing Konami asking about it, to which they stated that BHVR handles the actual selling part, Konami doesn't have a hand in it as DBD is not a Konami product.

I just want Cheryl's green sets to be unlinked. Either that or remove the tailcoat part. BHVR please.

It doesn't work with gen perks, no. However, if it keeps its cooldown, it should work with any perk that doesn't directly influence the gen's regression (so no Pop) or apply a status effect (ToT and Dragon's Grip). I think Eruption and Overcharge should be fair game, and it'd make Eruption + Oppression a keeper on my…

I'd be completely fine with this if Hex: Undying was reverted to how it was at its release, always bringing back the Hex after it's been cleansed.

I was just talking to my friend about this. I feel for the guy, it sucks that Nemesis was treated a bit dirty, but there's times where you need to just give up and accept that BHVR messed stuff up.

It resets 2 seconds after a Survivor escapes from it, so it's only after they're trapped and have escaped themselves or a teammate helped them out.

Why doesn't the Killer just... destroy the Totem? I'm not the Devs so I really don't know, but just destroying the Boon Totems (and not just snuffing out the Boon itself) seems more beneficial to the Killer so the Survivors can't replace the Blessing, unless the Killer has NOED or Plaything.

You necro'ing this post and seeing a Dev responded gave me hope that light was finally shed on it. Why did you do this?

This is probably THE WORST proposed change idea I've read, and that includes troll ones. At least those were funny.

I'm referring to the Moderator...

I can't say, otherwise Gay Myers will be breathing down my neck >.>

Spicy stuff...? Do you mean... they're finally adding it?

I do completely agree that the game can be outrageously stressful for Killers, but I agree with the others, you kind of just played that bad. Only use Insta-Down if you can hit your shots, and if you aren't going to have wind up speed or increased locker search (I'm not familiar with the 2nd addon), just run Soldier's…

BHVR should just make a test for a weekend where Perks are disabled. See how it goes.

In all my time of playing Killer, I learned one very important lesson: Never try to grab. It will bite you in the [BAD WORD] 80% of the time. Just lunge.

Yeah, I'm in the same boat. Once I got too good as Killer, I started facing people that I could rarely hit with my M2 as they almost always juked it. The only hits I got were when they threw pallets/vaulted, any other times were useless. That's why I picked up Nemesis, his Tentacle is just an easier to use Punishment,…

I've had this happen from the Survivor perspective. Went against a Deathslinger, they downed me and picked me up. I don't know why but I just... didn't follow Deathslinger and I stayed on the ground. He could walk around as normal (carrying of course) and couldn't use his gun as far as I'm aware, but I was up moving doing…

All of Cheryl's perks. If they get battered until they're useless I'm done.

I don't get why everyone says Spirit's dead now? All they did was add counterplay to her, something that ANY good Spirit can negate. This will just weed out the good Spirits from the bad... ...I'm one of the bad Spirits. :(

True. They're still in your Terror Radius (or in the Detect Range if you use Legion's Addons), they just don't HEAR the TR. The Undetectable Status Effect is the only effect that nullifies Killer Instinct. Source: I main(ed) Legion.

I absolutely adore the map, but don't get me wrong, as much as I love to get it I know that it's absolute hell for 80% of players. I really think they should just section off the East/West Wings into separate maps. Both variations would have both floors and the Main Hall, but the opposite Wing would be blocked off by…

It's a severe 50/50. Sometimes, you'll match with your friends' MMR (probably pretty low), sometimes you'll match with your MMR (probably high). Either that or because your friend played with you, it boosted his MMR drastically. There also is the chance that Killers are playing EXTREMELY 'sweaty', giving no [BAD WORD], and…

I don't mean good in the sense of your ability to play him, I play him just fine and 4k consistently (or 3k + Mercy Hatch) if I try. I mean good with how he is, his kit.

Someone's just casually doing a generator when all the sudden they immediately get downed from a stray RPG. Would be absolutely amazing.

I stand corrected. However, when making my comment I wasn't taking into account event-exclusive add-ons. I was meaning add-ons made specifically for that character.

YOU may be good, but quite a few people in the COMMUNITY wouldn't. That's why I made this post.

I have never seen an add-on add new abilities to killers, just change their already existing abilities.

One balancing bit I thought of, for the NE-a Parasites, limit it to 1 Zombie with the whole double respawn time, but Nemesis has to go infect them himself, he doesn't just start with one. This would also help in a way. Zombie just spawned and he's close to a gen? Infect. Now his lethality is greater, and those gens are…

I am ashamed to admit. I've been playing games since I was 2, and I never took the time to realize this is what META stands for. Thank you for teaching me.

I am not talking about top-tier Killers. I'm talking Killers like Clown, Nemesis, Legion, Demogorgon, etc.

I'll make it short and simple. Killer HAS to tunnel and camp now due to how fast gens fly. If you don't have gen regression perks, or you had Ruin but it got deleted from the Trial, then gens pop too fast. I'm averaging 2 hooks by the time 3 gens pop in my matches now, if I don't tunnel I get maybe 1 kill if I sweat hard.…

I mean, I do get where you're coming from, but there's probably a good majority that speak out on others using the same DS/UB/DH/Iron build, but they get shoved aside and labelled as a "Killer Main" who's just bad. I would call people out that brag about running full Meta, but because everyone's just going to assume that…

I... I don't know, maybe? What's your favourite restaurant?

I absolutely adore(d) Legion due to their aggressive playstyle with their Feral Frenzy, window and pallet vaults, it was amazing to me, until I got into higher ranks and realized how ACTUALLY UNVIABLE Legion is. Sure, they can slow down the game immensely, but Legion's a basic M1 with no lethality in his rushes, so he gets…

It's probably going to be similar to Friday the 13th. Bugs and balancing changes can be made, but new stuff can't be added.

This sounds, coming from a Legion Main, absolutely broken. This would probably replace Spirit in terms of lethality, considering how EASY it is to double-tap people with Frenzy, and chasing someone with Deep Wounds is a death sentence for them, as if they stop they get downed, but if you continue to chase them they get…

I'd be perfectly content if they came out and said they scrapped these ideas (such as the Early Game Collapse, or Shirtless Myers), but the fact we get left in the dark about it and we just 'forget' about it is what makes me pissed off.

Honestly, all they need to do is one kick removes 5% progress, and it regresses it at half a charge a second (160 seconds to fully regress instead of the current 320) and I'd be perfectly happy.

I don't know about Survivor Side (maybe reserved for a Boon Totem Perk) but I could see a 5th slot being reserved for a Hex Perk for Killers, that way they can make a proper build, then pick a Hex Perk to run. Then, if it gets broken, the Killer didn't really lose much.

I do agree that charging through and breaking every pallet in one easy to maneuver charge can be very strong, and when thinking about it thought about editing my post again, and removing it. That way, you still can only break one pallet (although the add-on could be changed to allow you to break one pallet, but still hit…

They react to the perks... if they're not stuck on the map's geometry, which I've seen COUNTLESS times. I have to play babysitter to get use out of them half the time, because they get stuck on the slightest inconvenience. Guess who else has an ability that you're supposed to use when they're locked in animations? That's…

That's your opinion. My opinion is having one of these added to his kit (the RL or the running) would make him viable at higher MMR's, as right now if I don't play scummy I get stomped hard, due to his tentacle being easy to avoid and zombies doing nothing productive 80% of the time.

If they didn't add things that made Nemesis into THE NEMESIS, it'd be cool for the T-Virus to slow you down the longer you're infected (repair/healing wise, every minute you're infected you get a 2% repair/healing penalty)

I am ashamed to admit that it took me several hours to realize that 'Nea and Dave' are your names for the zombies.

I just edited the post, when talking with a friend and remembering how he played in RE3: Remake (being able to run with the RL in hand), I decided that the Rocket Launcher would replace the tentacle whip, thus making you hold M2 to aim which would feel better than CTRL, as well as disallowing you from picking up Survivors…

For an amazing Nemesis, we need 2 of 3 things. An add-on that turns the Zombies into NE-a Parasite Zombies, gives them a range of 5 meters, with a 3-4 second attack cooldown (so the Survivor doesn't get absolutely mauled with their current 1 second cooldown). A running ability. Nemesis roars map-wide, then he runs at…

I was thinking, since they have A.I. in the game (given that Nemesis has zombies) you could customize one member of the Legion (you'd be able to customize 2 'killers' instead of just the one that you play) that'd just harass the Survivors. Not necessarily injuring them, but just following them, taunting them, and possibly…

If that's what it takes for the game to be better, then I'll go play VHS.

I'm not dense, I get you're trying to be funny, it's just annoying to have people even jokingly proclaim themselves as the best at something.

I've said it before and I'll say it as many times as I need to, I'd gladly go months without any new content or balance changes as long as they rebuild the game with brand new code that's stable enough to support the new content.

People get mad because you're just saying the same (to them) things on repeat. I'm not mad, I, just like you, WANT Nemesis to BE NEMESIS. I have fun playing him as he is, sure, but I get so demoralized when Survivors, just as I stated, run in a straight line and waste my time. I have no way to catch up to them. The…

That is precisely why I thought that the end-game location was the best spot.

They actually did make a model for his head, it's just not textured. My personal thoughts on what an Outlast Chapter would entail is Waylon Park as the Survivor, with a Very Rare of him in his Variant Jumpsuit, with a Legendary of Miles Upshur. The Killer would be The Walrider, with his Prestige being him but coated in red…

You being your source is unreliable.

I will not lie, I completely agree that he doesn't really feel like Nemesis (especially when I chase someone for 30 seconds who's RUNNING IN A STRAIGHT LINE), but I laughed so hard when I saw a Nemesis post and saw it was you. That doesn't mean I don't agree with you, because I 100% do, but I can see why people get mad at…

Not to sound like an ass, but what statistics show you're the #1 Pinhead Player in *the world*?

I'm right there with you. Played a Billy match (whom I haven't played in a year or so, since the Overheat Mechanic) and I got stomped. Only reason I got kills was because the Survivors got greedy.

I still love how he wants to kill so much that he just outright says "[BAD WORD] you Entity, my kill."

I'm not sure if I've faced actual hackers, but I've been suspicious as of late. 3 times now I've gone against Survivors that I just can never seem to catch up to. I'd be going around a simple wall, they don't vault windows or anything, and I just never catch them. The only times I've hit/downed one of them were when a…

They stated that it revolving around The Blight (the Killer) would end, and no new lore of his would be added. The blight (the flowers) is most likely still going to be a part of the Halloween Event.

They don't need to be nerfed into the ground like I've suggested, just a small nerf, since you're not using said perk on the character it came with.

I've said it in the past, but I'll say it again, Teachables should be reworked into their own rarity and give a worse version of the perk. Some examples | Survivors | Dead Hard - Gives Exhaustion for 120 seconds instead of 60, when used on David it keeps its tiers, going from 60 / 50 / 40 (all Exhaustion Perks could use…

I do agree with @Axx that not a lot of Survivors are great, it's just you face a lot of good Survivors because you yourself, according to the SBMM, are a good Killer. There DOES need to be balance changes, but if you make it hard for high skilled players, it'll be impossible for low skilled players. It's just difficult to…

Honestly, I do completely agree that Nemesis doesn't FEEL like Nemesis. He needs to have some sort of speed, and maybe even some sort of way to have weaponry. As for the Zombies and the NE-a Parasite, that could be tied to an addon, increasing their range by like 6 meters but making their attack slower (like 2 seconds or…

Honestly they should've done that from the start. I have a friend that rarely plays the game, so he's never gone past (going from old ranks) yellow rank. Every match I played with him has been the easiest Killers I've faced (someone who as Survivor almost always got to Red Rank). If I play with him with the new MMR, I feel…

This is my very exact problem. I try playing Nemesis with a Nemesis-esque build (I try to get Enduring/Spirit Fury at least, but I'm PIII'ing him) but gens just fly if I don't have any slowdown. I haven't been blessed with ANY Slow Down (at Level 50 now mind you), and I just get bullied into the ground. I HAVE to play…

It seems that the SBMM System for me is just all over the place. There's matches (all Solo Q) where my team inadvertently just bully the Killer, just trying to survive, there's matches where my team get completely stomped into the ground, 1-2 dead before a gen's done, there's matches where it's just a narrow win or loss…

Error in translation, like how they botched Leon's cosmetic descriptions >.>

I don't care if I don't get 4k's a match, I care that just to get 1 - 2k's in high-ranked matches I have to sweat my ass off and play super dirty just to get those kills. As Survivor, I just sit back, relax, pop on some music, and if I don't play like an idiot I leave 80% of my matches. But as Killer? I have to be lucky to…

Yeah, if you have the Chain Hunt, you CAN'T solve the box. It's just impossible. You got to pray that Pinhead TP's to you within a second.

Silent Bell just needs to either limit him to 4.2m/s or increase his uncloak time by .5 seconds or 1 second (Probably the former). All-Seeing *Blood should be moved to Ultra Rare, with the same penalty (uncloak time).

Yeah, 250k BP is maybe 4 levels, 5 if I take the cheapest stuff. Just 500k would be better, then you get 1m BP if you hit Rank 1 both times.

Yeah, Mania is very underwhelming, as it's just Slippery Meat with a requirement. Sedate is just a better DS, and Entity Entrapment seems to be Breakdown but before you get hooked.

That's just... wow. Their fault for just sitting there but 4 downs in 40 seconds is impressive.

It's kind of hard to have a rubric for DBD, considering the many different variables you can have. But as others have said, you should go to speedrun.com if you want to post this.

Killer is just very unfun currently, and I hope SBMM fixes this. I've had matches where I easily annihilate 2-3 people, then the last Survivor(s) is just the most slippery thing in the world and I'm barely able to kill them, and in post-game I realize that they're a Red Rank with a full Meta build and the other Survivors…

The worst takeaway I have from the new buffs to Pinhead is I can't steal the box anymore. Not necessarily hold it hostage (although I did because I could), but leaving with it has to be done within 60 seconds of you grabbing it during the EGC, as the Chain Hunt will prevent you from leaving.