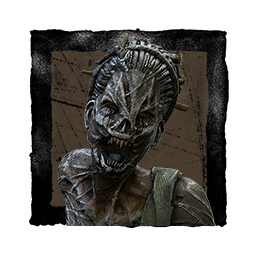 Esheon
Подробная информация
Имя пользователя

Esheon

Присоединился

Посещений

337

Был на сайте

Группы

Member

Очки

744

Публикации

568

Значки

18
Реакции
Комментарии
Eh, with the sheer number of aura-reading and location-revealing perks/powers in the game I never just assume wallhacks. Rancor, Bitter Murmur, BBQ, Doc illusions, Spies from the Shadows, Retribution, Myers/Wraith/Pig addons, Feral Frenzy, others I …

You absolutely do go down to Madness 1 when you Snap Out Of It. You can see the debuff icon on the right go from 3 chevrons to 1 chevron. You also lose any negative add-on effects the require T2 madness, though the add-on difference is only noticeab…

After 3 gens worth of him stalking and not hitting anyone? Yeah, you SHOULD have expected at the very LEAST the Fragrant Tuft of Hair. I see at least 3 survivors who did very little in that game. At least 2 of those did practically nothing. 3k and 5…

Sanctum of Wrath is my least favourite map by far, because of its issues. It's so dark I sometimes can't even see the survivor I'm playing, let alone the survivor I'm hunting for. Sure, turn the graphics to Low... Then when I get Saloon for the next…

Pretty much this. I havent seen anything longer than a 5-minute timer since the ban system was implemented.

I mostly agree, but then I look at the purple/red addons. The brown/yellow/green addons are well-balanced, and I usually run insect + egg. The purple/red addons... aside from memeing, you won't see them used by an experienced player (except maybe sh…

Every time anyone mentions Mikey, some survivor brings up infinite EW3. Against a decent group, you MIGHT get infinite EW3 just as the last gen is done. If your group just holds W, doesn't try to block LoS, and lets him stalk you on a gen, well... g…

By the wording of the addon, it should be consumed even with Ace in the Hole. "Do not lose the Key when unlocking the Hatch, lose this Add-on instead." Currently, when you use a key to open the hatch you get the "item lost" sound…

@Keezo He's talking about the tombstone addons, not the base instadown. @Sunbreaker7 It's a Very Rare and Ultra Rare add on that allows this. Both add-ons greatly increase the time required to reach Evil 3. There are ways to get around it. Hiding wh…

Left Behind is a Bill perk. You don't even have to buy a DLC to get it, just level Bill up to 30. Anyone who plays Survivor should want to level Bill for Borrowed Time anyway.

I agree he's no faster. I think it's a perception change since he doesn't have to be slower to use the shock. I noticed last night that survivors were trying for an extra loop as though I was moving at 110 speed. It allowed me to get extra hits in l…

Same here, and the aim assist/autoaim seems odd. In one game I was trying to hit a Survivor who was opening a chest. On the first try hit the left hand corner of the chest. On the second try I hit the right hand corner of the chest. I don't know if …

Actually, i have the same problem on both sides. Tunnel vision. I decide I'm going to go check on THAT gen, and I'm so focused on it I don't even see the survivor hiding in the bushes halfway there. Or I keep going back to the same gen every time th…

I like running Quick & Quiet, Lithe, Dance With Me, and Spine Chill. With good situational awareness and map knowledge, I'm usually completely hidden with no scratch marks by the time the killer reaches the Gen I was on. Even if they do see me, …

I think the problem for a lot of people was the wait time between matches. I played 20 to 30 hours a week, but I was waiting up to 10 minutes in between matches. It's 10 minutes is a long match then at least half of that 20 to 30 hours was wasted ti…

Pop doesnt work with Ruin anymore. You can't kick a regressing gen. It's not 300% slowdown. A survivor who stays on the gen still finishes it in 80 seconds. If you chase them away and it's 20 seconds before someone goes back on the gen, they make up…

I posted an idea in another thread, so I'll bring it back here. Ruin starts with three tokens. Every time a Survivor is sacrificed, remove one token. 3 tokens equals 300% regression. 2 tokens is 200% regression , 1 is 100%, and at 0 tokens the perk …

Rather than "every time a gen is completed", how about "every time a survivor dies"? Give ruin 3 tokens at the start of the match. Every time a Survivor dies, take away one token. 3 tokens equals 400%, two tokens equals 300%, one…

I had a game this past weekend on the Huntress' map. I spawned in the shack and headed straight for the most likely survivor spawn point. Along the way, I dropped three traps (travel path, main house window, pallet). Ruin was gone before I reached t…

I've had a survivor search through my posts on Steam until they found a review I'd forgotten to disable replies on. They posted a reply to my ARK: Survival Evolved review to call me a coward for having a private profile and a bunch of other names fo…

Not all SWF! One of my friends calls me "The Mr Rogers of DBD", because I'll actually compliment the killer on good plays as he's ripping me a new one.

Last night I spectated a match after I died with 1 gen left. The guy i was SWFed with ran the killer for a good 3 minutes while the solo was walking around the map looking for the hatch. Both of us in the SWF ended the match with max Boldness. I had…

Bond is one of my favourite perks in solo queue, and IMO it's far better than self care for getting yourself healed. I only leveled Nancy far enough to get her Adept achievement. I really should try to use inner strength and see how well it works f…

Matchmaking times really screwed me on the rift. Waiting in queue for 10+ minutes between matches makes for a boring stream, so I've been playing a lot more custom matches just to keep the action going. I'm around level 45 on the rift, even though I…

Since the nerf I think I've gone against a nurse maybe 5 or 6 times total in ranked matches, and I've escaped every time. Before the nerf, I had about a 50/50 escape chance against a good non-omega nurse. Juking a non-omega pre-nerf nurse was not im…

Probably just inertia, or he didn't know. Actually, I didn't even know that... Though I don't play Legion often.

Eh, I stopped using SC after the last nerf. It just takes too damn long, especially if the killer is using any heal slowdown perks. Even without bond or empathy, it's usually not too hard to find someone to heal you. While I won't fault anyone for u…

I've tried it. Maybe it's just my luck, but I'd say better than half the time Sprint Burst isn't up when I need it unless I walk around.

This. You don't get gen progress for about 3 seconds after a failed skill check or a "Good" Ruin check.